Template:Slider
Welcome to Solar Entertainment Wiki
Solar Entertanment Network Wiki is a wiki that about the Solar Entertainment Network channels, stations, affliates, shows, etc. You can join them!
Solar Entertainment Wiki is in Beta - This wiki is in public beta available for users. You can join the conversation and contributing and starting this wiki now! (8/29/13 - by Admin)
BETA VERSION. NO PROMOS AVAILABLE
BETA VERSION. NO LISTS AVAILABLE
Please read the Rules, Policy, and Guidelines first before you creating and editing this article! Thank you.
Program Schedules
Here's Jack TV August 2013 Schedule.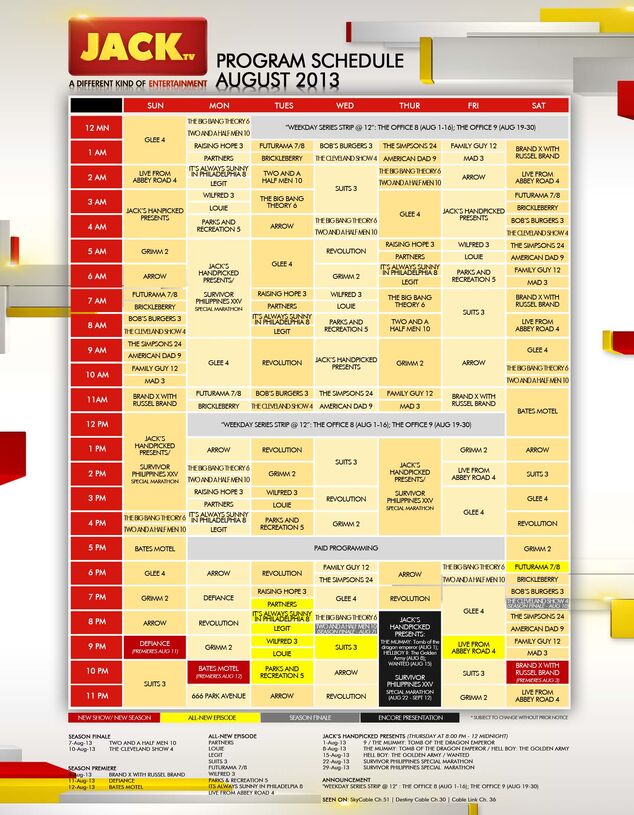 Media of the Day
NOTHING FOUND
Poll
What is your favorite channel?
Personalites and Users
BETA VERSION, NOT AVAILABLE.
</p>